Filter End Cap Bonding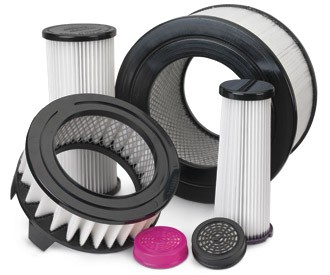 Filter Applications: End cap bonding. Using a Thermosetting resin to bond filter media to metal or plastic end caps. Also, using a mold to create an elastomeric end cap.
Centrifugal Molding: Using centrifugal force to create a media to housing elastomeric seal on cylindrical filters
(NIOSH, HEPA).
Products for Bonding & Sealing:
Model 860-5 Single Acting
Model 1450 Double Acting
Model 9450 Single Acting
Model 9450 Double Acting
B Series Gear Pump Metering Systems
Centrifugal Molding